Professor Steven A. Soper named October 2022 Sutton Family Research Impact Award recipient
---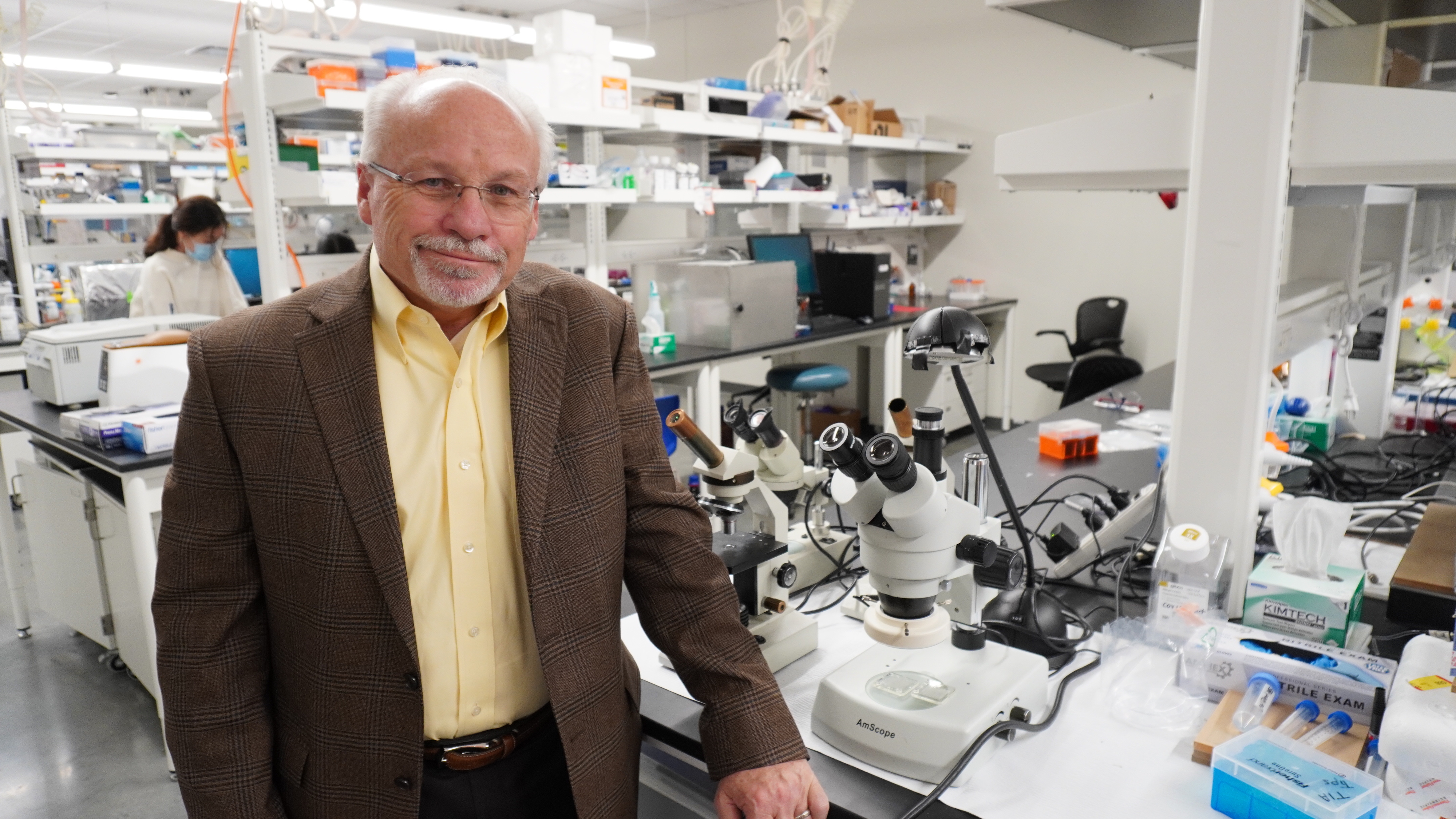 The Department of Chemistry congratulates Professor Steven A. Soper on receiving the October 2022 Sutton Family Research Impact Award!
The Sutton Award is a monthly competition among chemistry faculty. Every month, the Chemistry Department Chair and Associate Chairs review the peer-reviewed papers published by chemistry faculty from the three previous months to select a winner. The recipient receives a $500 cash prize and is featured on the departmental website.
For a full list of winners, visit our Sutton Family Research Impact Award webpage.
Microfluidic Affinity Selection of Active SARS-Co-V-2 Virus Particles
By Sachindra S.T. Gamage, Thilanga N. Pahattuge, Harshani Wijerathne, Katie Childers, Swarnagowri Vaidyanathan, Uditha S. Athapattu, Lulu Zhang, Zheng Zhao, Mateusz L. Hupert, Rolf M. Muller, Judy Muller-Cohn, Janet Dickerson, Dylan Dufek, Brian V. Geisbrecht, Harsh Pathak, Ziyan Pessetto, Gregory N. Gan, Junseo Choi, Sunggook Park, Andrew K. Godwin, Malgorzata A. Witek, and Steven A. Soper
Published in: Science Advances, 2022. 8(39): p. eabn9665.
Soper and team describe the development of a new COVID-19 test that is completely different from existing tests (PCR and rapid antigen tests) and offers some compelling advantages. The test analyzes saliva samples by searching for SARS-CoV-2 virus particles. The saliva sample is processed using a plastic microfluidic chip that contains on its surfaces molecules that bind to the spike protein of SARS-CoV-2 with high specificity. The captured particles can then be released from the surface using blue light and subjected to label-free counting to supply information on the viral load of a particular person. The test can be completed in <20 min and because of the full automation of the sample processing, can be done as an at-home test. Unique to the reported test is that it supplies information on whether the individual is infectious or not: while some may test positive for COVID-19, a person's natural immunity may neutralize the viral particles and thus, that person cannot spread the disease. Soper has a commercial partner (BioFluidica) that is bringing the test to market.
As a timeline for the evolution of this test, the Soper group brainstormed the idea of developing a COVID-19 test in March 2020 when the University shut down due to COVID-19 pandemic. Over the span of one year, the Soper team developed the hardware and assay format, and conducted a pilot clinical study with the collaboration of Dr. Andrew Godwin at KUMC. At the end of the year (2022) it will begin commercial production. The test can also screen for influenza virus and the human respiratory syncytial virus (HRSV), which is becoming a pervasive problem in young children in the US post-COVID-19.