Congratulations to our 2021 Chemistry Summer Scholars!
---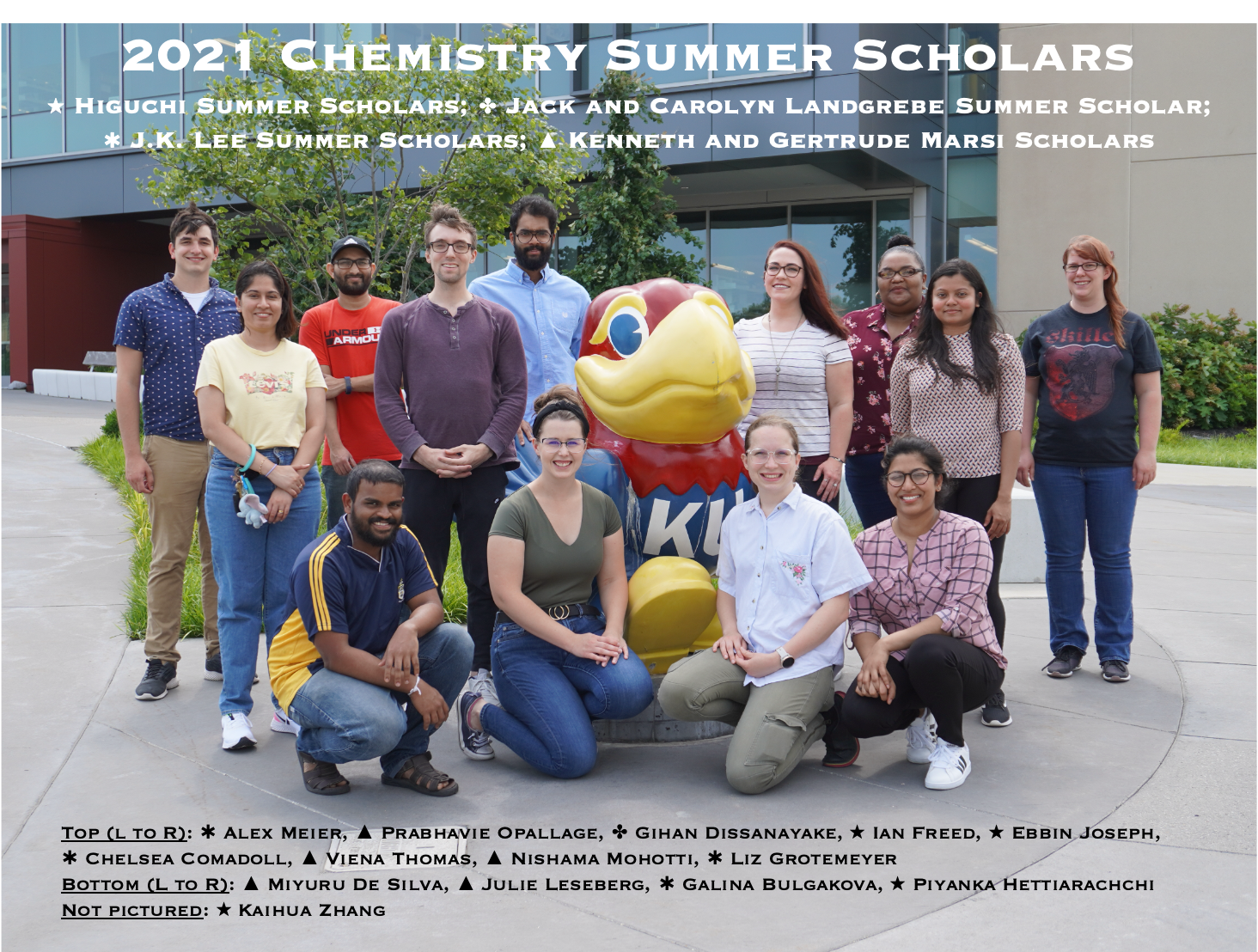 Summer 2021 marked the beginning of a new scholarship program - the KU Chemistry Summer Scholars. The Summer Scholars program helped recognize and honor outstanding graduate research in the Department of Chemistry. Along with the title of Summer Scholar, each scholar received a generous summer stipend that included covering tuition and fees. The funds to cover these summer scholars came from the Higuchi Scholarship, the Jack and Carolyn Landgrebe Scholarship, the J.K. Lee Scholarship and the Kenneth and Gertrude Marsi Scholarship. Congratulations to our 2021 Summer Scholars!
A special thank you to our generous donors who have helped support our Summer Scholars!
Top row (from left to right): Alex Meier, Prabhavie Opallage, Gihan Dissanayake, Ian Freed, Ebbin Joseph, Chelsea Comadoll, Viena Thomas, Nishama Mohotti, Liz Grotemeyer
Bottom row (left to right): Miyuru De Silva, Julie Leseberg, Galina Bulgakova, Piyanka Hettiarachchi