Associate Professor Michael Johnson named March 2022 Sutton Family Research Impact Award recipient
---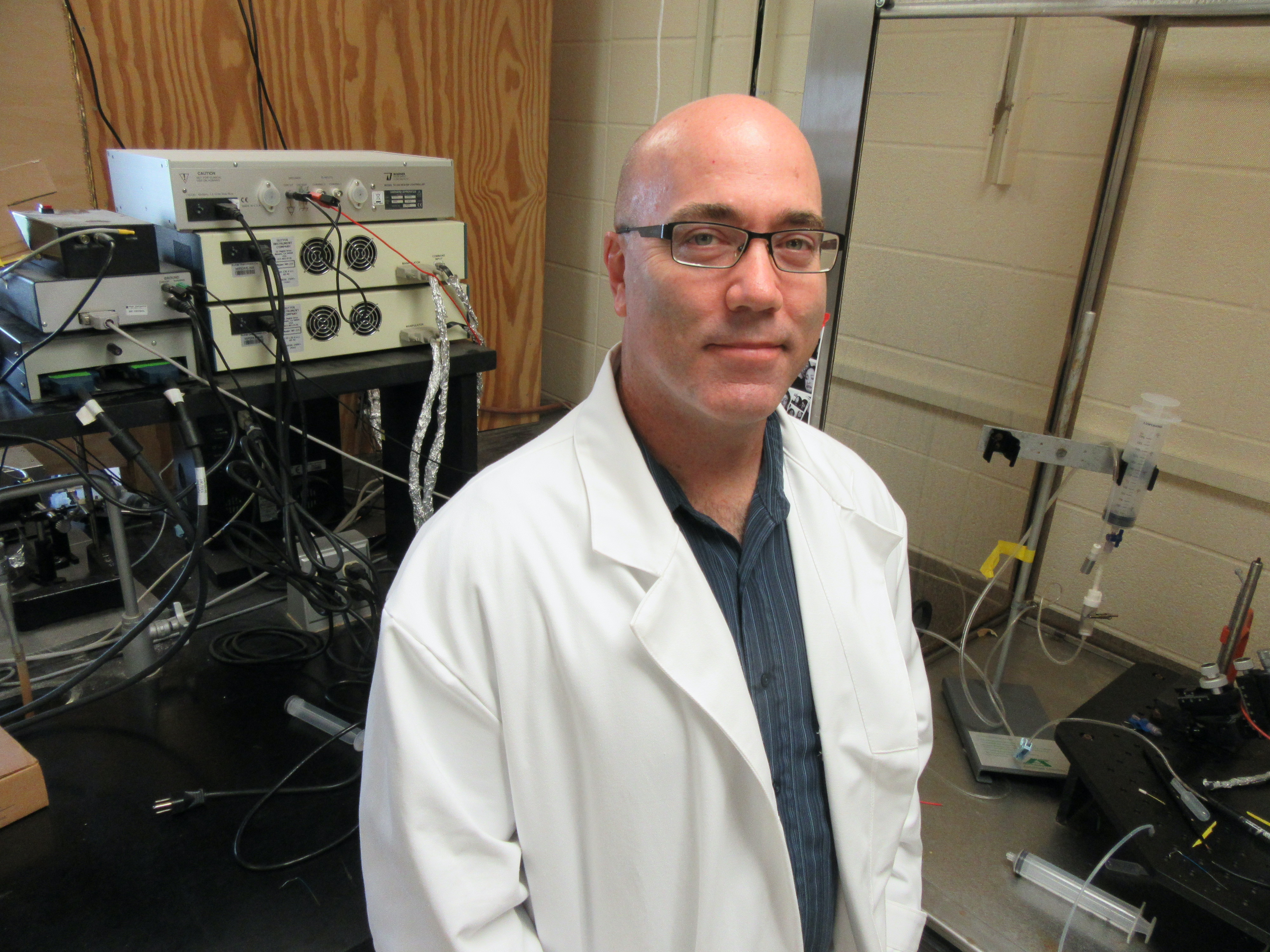 The Department of Chemistry congratulates Associate Professor Michael Johnson on receiving the March 2022 Sutton Family Research Impact Award! 
The Sutton Award is a monthly competition among chemistry faculty. Every month, the Chemistry Department Chair and Associate Chairs review the peer-reviewed papers published by chemistry faculty from the three previous months to select a winner. The recipient receives a $500 cash prize and is featured on the departmental website. 
For a full list of winners, visit our Sutton Family Research Impact Award webpage. 
About the winning research
Winning Paper: Optimized Sawhorse Waveform for the Measurement of Oxytocin Release in Zebrafish
Oxytocin is a jack of all trades among hormones. By carrying chemical messages throughout the brain and body it induces labor in childbirth, promotes lactation, fosters emotional bonds between beings, guides how mothers nurture their offspring, regulates sexual behavior, promotes social attachment, and relieves fear and anxiety. In their recently published paper (Jarosova, et al. Anal. Chem. 2022, 94, 6, 2942–2949), the Johnson Group, in collaboration with Prof. Adam Douglass at the University of Utah, have developed a method to measure oxytocin release with sub-second temporal resolution (five measurements per second). They applied a technique called fast-scan cyclic voltammetry at carbon-fiber microelectrodes to measure how easily electrons flow from oxytocin to a five-micron diameter carbon-fiber electrode as the surface of this electrode becomes more positively charged. Dr. Romana Jarosova, then a postdoctoral researcher at KU, optimized this current by adjusting parameters such as the charge on the electrode surface and number of measurements per second. Next, she applied this method to zebrafish that had been genetically engineered to release oxytocin from fluorescently labeled neurons upon exposure to blue light. The researchers found that, after light stimulation, these neurons released oxytocin at a concentration of about 400 nM, and that naturally occurring oxytocin transient release events occur even without external stimulation. This work marks the first time that the release of oxytocin from endogenous stores in the brain has been electrochemically measured with sub-second temporal resolution. Ultimately, this technique is expected to shed light on how oxytocin release influences behavior.